While out to run a few errands I drove by one of my favorite old houses and there was a big sign out front announcing an estate sale.  I nearly rolled my car as I turned around to check it out!  Among all the beautiful antiques for sale was this gallery clock.  The adrenalin rushed through my body the second its glowing gold frame caught my eye.  With one hand on the clock (back off, this is mine!) I negotiated the price from 250 to 100.  Triumphant I left with the clock and its "works" in a little basket.  This clock is the real thing and dates to about the mid 1800's.  The face is hand painted and is made from a carved piece of wood.  It still has its original curved bubble glass.
I had it sitting in the living room for quite a few months until I decided to bring it to a shop to get it fixed.  Off I went to Deep River, CT to Strempel's Clocks and spoke to the owner and master clock guy, Mark Strempel.  As they say, long story short, Mark had my clock for about 3 months, it was a supreme challenge but he got it running!  When I first brought it home I was afraid to lift the frame and look inside I thought I might break something.  It has a pendulum and makes the most wonderful ticking sound.  I feel like our house now has a heart beat.  Mark instructed us on how to mount it to the wall, it has to be perfectly plumb, and how to wind it.  So once a week we lift the frame and give it a bunch of turns and its good to go.
Here are some photos of clocks in Marks shop.  My eyes were popping as I scanned all the gorgeous antique clocks!
It was magical to be in Marks shop with all the ticking and so many really, really old clocks.  If you're local I recommend stopping in at Strempel's even if you don't have an old clock that needs repair.  Just to see these old beauties is amazing.
Cheers!
Jayne
I'm sharing this at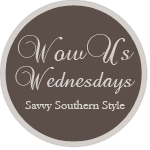 Savvy Souther Style