With warmer weather fast approaching I wanted to make some pillows with a fresh, light-colored fabric that would harmonize with all the neutrals in my living room.  I also wanted some more color!  I headed over to my Pinterest fabric board to go over what I had collected.  Most of what I really love is antique or super expensive.  I kept looking at the Llyta print, I really love it, it's a linen and cotton blend.  After searching the web I found some remnants on Ebay, yeah!
Here's a little tutorial for a very easy way to make an envelope pillow.  I wanted pretty large pillows and bought 2 down pillow forms that measure 20″ square.  Because I want the pillow cover to have a snug fit I cut my fabric 20″ by 46″ (20″ x 2 + 6″ for the overlap).  Be aware of your fabric design and cut accordingly.  For one pillow I wanted the large red flower to be the main focus so I cut my fabric to make that flower front and center.
Now that you've cut your fabric you need to hem both the short ends.  Fold over 1/4″ and press then fold over again a 1/2″ press, pin and top stitch to form a double hem.
To make the envelope put right sides of your fabric together overlapping your hemmed short ends until your envelope measures 20″ across.  Pin and sew the 2 raw edges. Then to keep things neat and tidy I zig zagged the raw edges.
All that's left to do is turn right side out, push out corners and press.  Insert your pillow form and you are finished.  This is a quick way to make a pillow and allows for the cover to be taken off and cleaned easily.  For different size pillows just go by the pillow form measurement and be sure to add 6″ to the long measurement to form the overlap.
Cheers!
Jayne
I'm sharing this at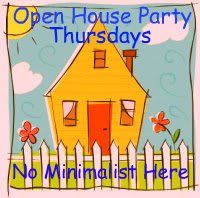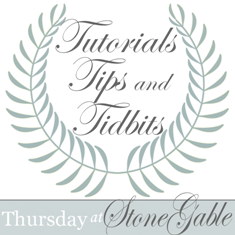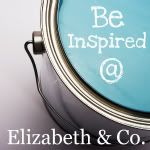 A Common Ground
Creative Jewish Mom